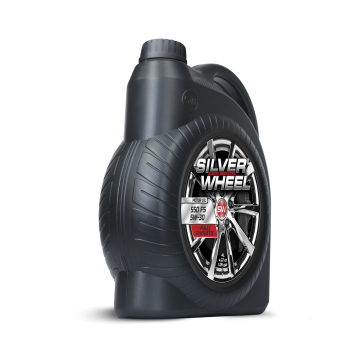 1L plast
4L plast
5L plast
20L
Motor oil 550 FS 5W-30
Specifications:
SAE 5W-30, API SN/CF, ACEA C3
Benefits:
- extended oil change intervals (strictly according to the instruc-tions of auto manufacturers on sertain types of engines);
- the best-in-class oil terms of reduction of exhaust emission level
- improved protection against deposits and wear, increase of engine service life;
- reduced fuel and oil consumption due to low volatility losses;
- Low SAPS – minimum content of sulphated ash, phosphorus and Sulphur;
- very high viscosity index of oil ensures the most stable parameters of oil throughout the operating temperature range, that ensures perfect protection of engine parts against mechanical wear;
- ensures a fast engine start and lubrication at negative ambient temperatures
High-quality fully synthetic motor oil, designed for year-round use that meets the majority of requirements of manufacturers of modern gasoline and diesel engines for passenger cars and minibuses. The oil is produced according to Low SAPS technology with a low sulphated ash, phosphorus and sulphur content, that ensures fuel saving and extending of oil change intervals. It is recommended for gasoline engines with a three-way catalyst (TWC) and for diesel engines with a diesel particulate filter (DPF). It ensures fuel saving, its improved combustion and minimization of exhaust emissions. It ensures maximum protection of engine and engine after treatment systems.
Recommendations for Use: .
- can be used in motors of vehicles that require oil of stated specifications. When selecting the oil, recommendations of the auto manufacturers shall be followed;
- perfect oil for modern engines with engine after treatment systems (TWC, DPF);
- extended oil change intervals in accordance with the auto manufacturer's recommendations;
- recommended for use at ambient temperatures above -30 °C.
Bar code:
1L - 4260283351138, 4L - 4260283351145