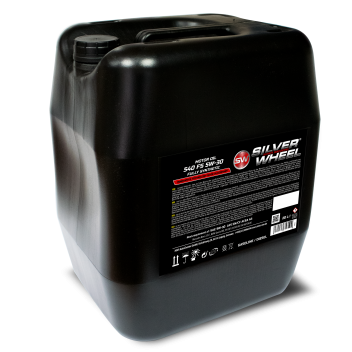 1L plast
4L plast
5L plast
20L
Motor oil 540 FS 5W-30
Specifications:
SAE 5W-30, ACEA A3
Benefits:
- high detergency allows extended drain intervals and provides increased cleanliness;
- reduced fuel and oil consumption due modern high efficiency additives package;
- improved antioxidant and antiscoring properties;
- ensures a fast engine start and lubrication at negative ambient temperatures.
High quality fully synthetic motor oil, designed for year-round use in modern and older gasoline and diesel engines for passenger cars and minibuses. Provides high level of engine cleanliness, as well as optimal protection against wear due to modern European additive package.
Recommendations for Use:
- recommended for all modern and more recent gasoline and diesel engines that require oil of stated specifications, including high-performance, multivalve, turbocharged direct-injection engines;
- recommended for use at ambient temperatures above -30˚С.