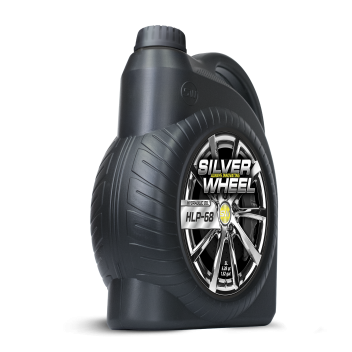 Hydraulic oil HLP-68
Specifications:
ISO 6743/4, ISO –L-HM-68, ISO 3448-VG-68
Benefits:
- good thermal and oxidative stability leads to longer operating life;
- excellent anti-wear performance gives wear protection;
- excellent water separation and hydrolytic stability.
Is applied on an equal basis instead of oils, designated by operational class: according to ISO 6743/4 - ISO-L-HM-68in accordance with ISO 3448 - VG 68. It is recommended for lubrication of hydraulic gears, circulating oil systems of various units of machines and mechanisms within the industrial equipment, as well as for hydromechanical and hydrostatic drives according to the instructions of manufacturers of hydraulic systems. Is hight perfomance anti-wear hydraulic oil developed to provide excellent perfomance in hydraulic systems, power transmission ans general machine lubrication operating under moderate or sever contitions.
Recommendations for Use:
- can be applied in hydraulic systems where the oils with upgrade high anti-wear properties are required;
- recommended for use in high pressure hydraulic systems.